I grew up only knowing one grandparent, my grandmother. Her name is Esmeralda Jordan and I have always known her as Nanay, which translates to "mom" in Tagalog. She has never wanted to be called "Lola" or grandma because she has always wanted to feel young. Nanay is 84 years old and a dual citizen of the United States and the Philippines. She has been traveling between the two countries, as well as Canada, for over 20 years visiting all five of her children. As a widow, she raised and provided for her whole family on her own and it is their turn to provide for her.
I started this project at the beginning of the pandemic when Nanay came back to the United States to stay with her only daughter, Grace Ragheb in order to prepare for her total knee replacement surgeries. On July 10, 2020, Nanay received her first total knee replacement surgery on her left knee and five months later, she received her second.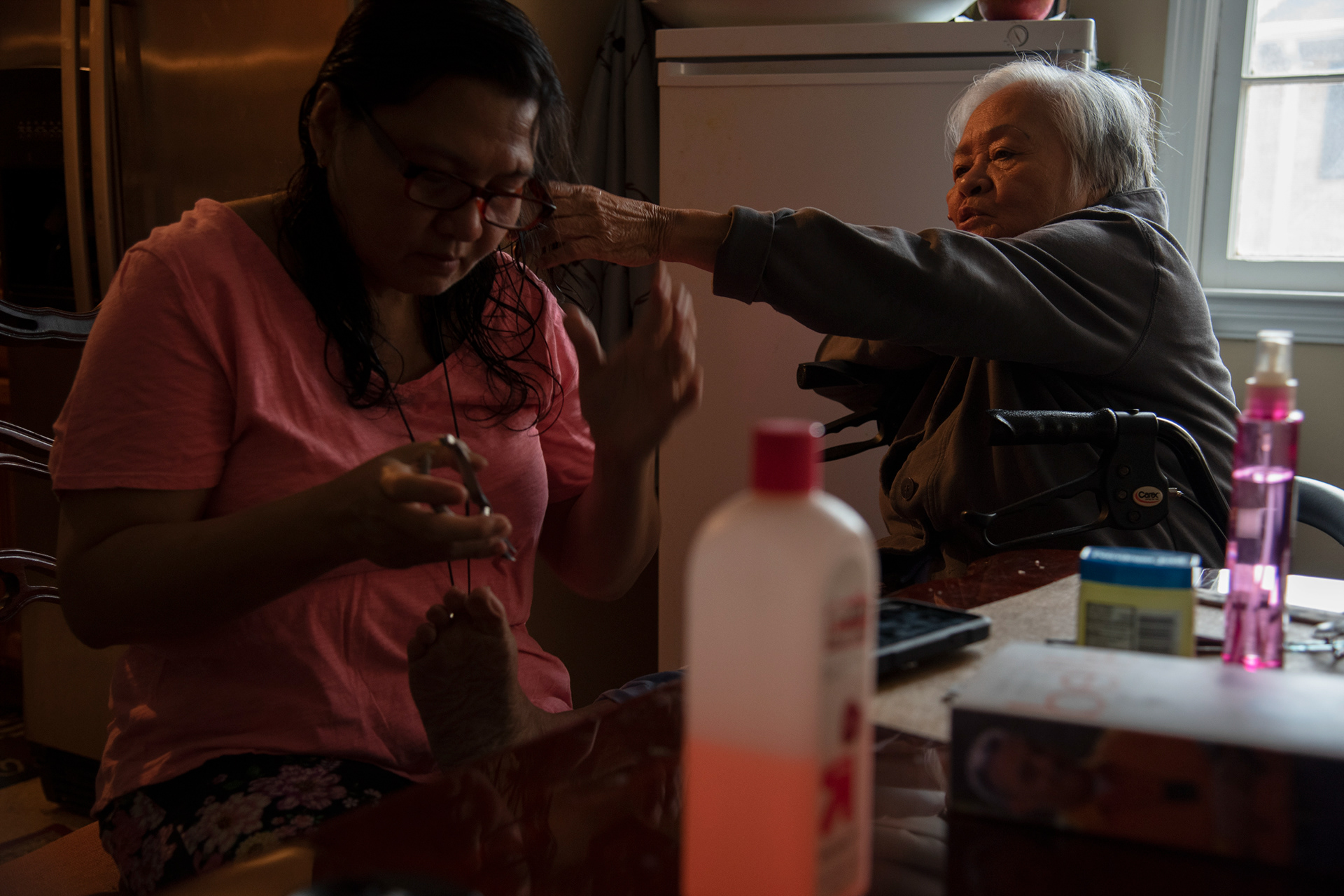 This started off as a documentation of her recovery process but quickly became so much more than that. I started noticing Nanay's relationship with my mother and the struggles that my mom faces as her primary caretaker. 
In a country where our care for the elderly usually involves putting them in a home, my project shows the difficulties and challenges of aging and rehabilitation while also documenting the importance of what it means to take care of our elderly loved ones in our own home. I have witnessed my grandmother and mother's relationship grow throughout a year of loneliness, fear, and being in a constant state of unknown.